Minga by 10C exists to re-define the way lives are lived and how success is measured. Our mission is simply to create a world in which more people do what they love, define their own success, connect with each other, and do way more awesome stuff.
Minga is for the radicals. The ones who are itching to push boundaries. The ones who love to get their hands dirty. The ones who live by doing.  The ones who crave deep, authentic connection. The ones who are not satisfied with the status quo. The ones who are up to something.
We're doing it one workshop at a time.
Check out the upcoming Minga Workshops:
Sourdough Bread Baking 
Join us on a fragrant Sunday morning to explore one of the most ancient human activities, baking bread. We'll make bread using the traditional sourdough technique. You'll leave the workshop with a fresh batch of dough to bake the next day, a freshly baked loaf of bread, a healthy and predictable sourdough starter, and the knowledge and confidence you need to make high-quality, rustic, sourdough bread at home.
The master recipe that you will learn can be modified to create unique recipes that include various types of whole grains and whole grain flours, nuts, seeds, and fruit.
What you will learn
The steps to make an excellent loaf of rustic, sourdough bread.
How to weigh and mix ingredients.
How long to let the dough rise
How to shape it and how to support it while it rises again before baking.
How to care for your sourdough starter so that it will always make excellent bread.
When:
Choose a date
Sunday January 26
Sunday March 22
Sunday May 24
Time: All dates above are from 10:00-1:00pm
Traditional Pasta Making
Join us on a Sunday morning to learn the techniques behind making traditional pasta! We will make an egg pasta completely from scratch. You will leave the workshop with a full belly and a batch of your favorite pasta to cook at home. The recipe you will learn can be used to make many different types of pasta, and experimented with to suit your taste.
What you will learn:
The steps to make a delicious batch of tender fresh pasta.
How to weigh and mix ingredients.
How long to let the dough rest.
How to roll, cut and shape the pasta into many varieties.
How to pair your pasta with sauces and toppings.
When:
Choose a date:
Sunday February 2
Sunday April 5
Time: All dates above are from 10:00-1:00pm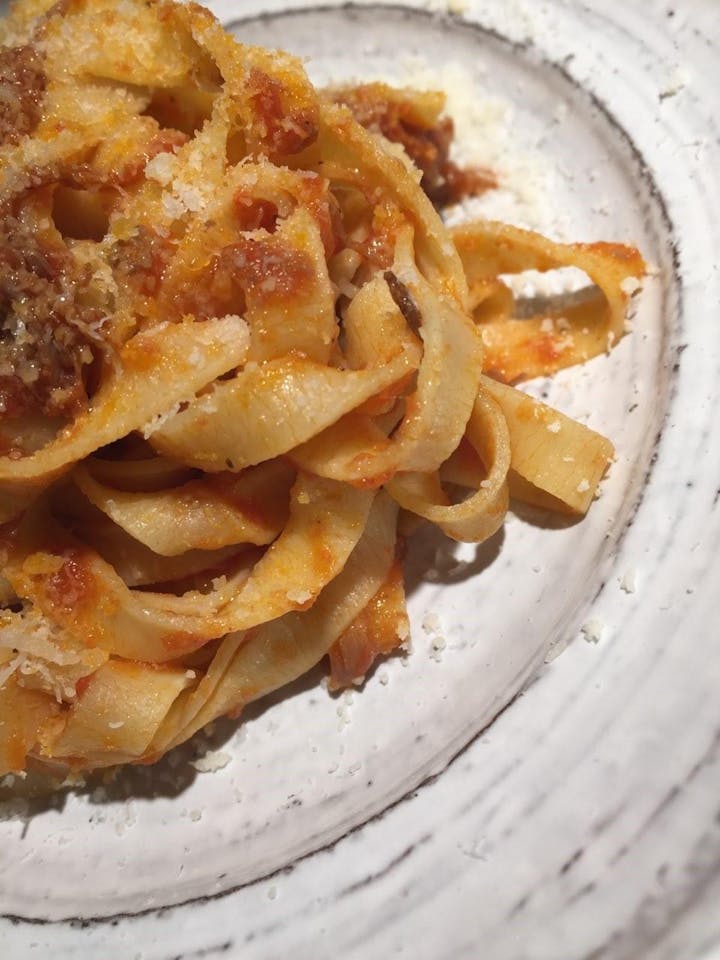 The Art of Pork Butchery
Join us for an immersive experience at 10C's brand new commercial kitchen for The Art of Pork Butchery. Get hands-on breaking down a whole hog. This workshop will leave you with a ton of knowledge about what goes into creating those cuts of meat that end up on your plate, how to make delicious use of some of the more under appreciated parts of the animal, a load of freshly cut pork to take home, and a deep appreciation for the people and animals that contribute to our local food!
Your guide, Jamie Waldron, has dedicated 15 years of his life to mastering the art and skills of butchery. Through working, learning, researching and teaching, he is reviving this age-old craft.
You will learn:
Pig anatomy
How to break the hog into 'primals', which are the first cuts that represent the largest portions of the animal.
Further processing into the 'retail cuts' such as the shoulder (boston and picnic), loin (chops and loin roasts), belly (bacon, pancetta), leg (ham, proccuttio) and finally the head (headcheese, guanciale).
How to re-create the magic at home, including where and how to get yourself another pig, and basic food safety practices.
Recommendations for cooking of various cuts
The pig for this workshop is always locally sourced from ethical producers.
When: Tuesday February 4, 2019, 6:00pm – 9:00pm
Wild Edibles Identification & Foraging
Hone your senses and learn to seek out yummy treats in the natural world around you. You don't have to go into the deep dark woods to find wild edibles! This workshop will help you gain some basic literacy about the natural world, and what you can safely eat in your own backyard, along your favourite trails, or even in your school yard (Kids under 12 can attend for FREE with a ticket-holding adult!!!). Whether you are excited about building self-reliance, finding ways to engage your kids in being outside, or just curious about distinguishing members of your naturally growing neighbourhood, this workshop will set you up with basic knowledge, fuel your enthusiasm, and give you some ideas for ways to continue learning. Wild foods are very nutritious and often have much higher amounts of minerals and nutrients than their domesticated counterparts, they not only benefit one's nutrition but can also be a medicine and they do all the work of growing themselves for free!
Join experienced forager and nerdy biologist Luke Eckstein in exploring and gathering from what is around us. We will see what's out right now, touch things, taste things, and discuss all aspects of foraging. We will practice our identification skills, share knowledge and get better acquainted with the world of plants (and mushrooms if we encounter any)!
YOU WILL LEARN:
Plant Identification (possibly mushroom identification too!)
Sustainable harvesting and land stewardship
Risks, hazards and safety for heathy foraging
Eating and cooking tips for enjoying your foraged treats
Tricks to help you train your senses to find edibles in your daily life and outdoor adventures
When: Saturday May 23rd or July 11th, 10:00am – 1:00pm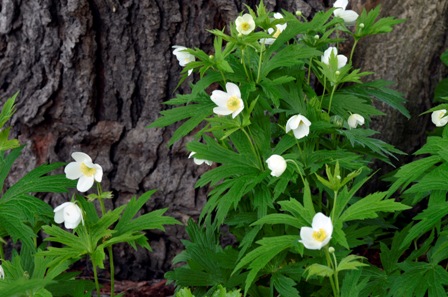 Wild Mushroom Identification & Foraging
Fungi are often a hidden part of natural communities but they are very important and incredibly fascinating in the many ways they work 'behind the scenes' of nature. They are a mind-bogglingly diverse group adapted to every niche of the natural world and despite sometimes being tough to spot, there are probably mushrooms all around you when you venture into the woods.
Come on walk in the woods with experienced forager and biologist Luke Eckstein to explore the amazing world of fungi and mushrooms this fall! We will see what kinds of mushrooms are fruiting right now, learn and practice basic identification skills, learn about the habits and ecology of the fungi we encounter, and talk about simple and delicious recipes to eat your foraged fungi.
You will learn:
Mushroom Identification
Risks, hazards and safety
Sustainable harvesting
Which mushrooms to look for at different times of year
When: September 12th, October 3rd, or October 24th, 2020. 10:00am-1:00pm.
https://www.eventbrite.ca/e/wild-mushroom-identification-and-foraging-tickets-53025723366?aff=ebdssbdestsearch