Food Uniting Neighbours (FUN)
Food Uniting Neighbours (FUN) is a group of people who live, work, study, and / or play in Onward Willow.
Established in May 2022, FUN is a collaborative project, led by 12 Community Advisors (CAs), faculty and graduate students from the University of Guelph's Applied Human Nutrition program, and staff from 10C Shared Space. We also work closely with project partners from the Guelph Community Health Centre and Our Food Future Guelph-Wellington.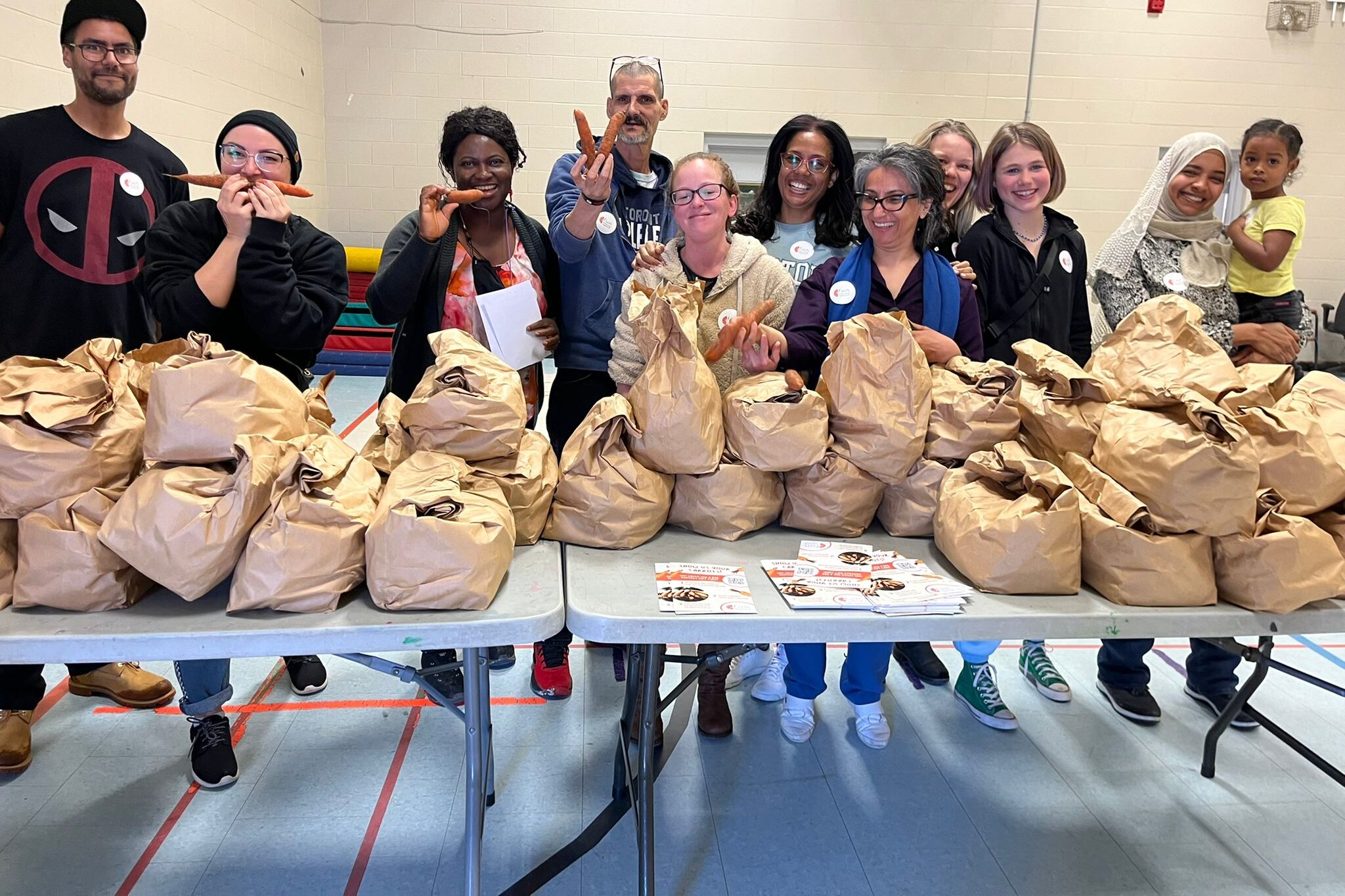 While each of us approaches food access from a different angle, our work is rooted in real people, real food, and real change. FUN's ultimate goal is to help improve access to nourishing food and build food-based activities that are designed by the neighbourhood, for the neighbourhood. We position ourselves as a resource for food access information, a liaison between the community and food-based organizations and retailers, and advocates for action that meet the community's expectations for food equity. For many of the CAs, their knowledge and concerns come from lived experiences related to food insecurity. As a team, we identified 7 focus areas for improving food access: transportation, food costs, food-based skills building, access to kitchen tools, a community cafe, garden space, and food programs.
As such, our main objectives are to continue learning from the community and acting upon what we learn. With funding from the Public Health Agency of Canada's (PHAC) Healthy Canadians and Communities Fund (HCCF), we started with a series of focus groups to learn from the neighbourhood what food programs they participate in, what the gaps and issues are, what their ideas are on addressing these gaps and issues, and how to improve food security in general. We also asked their opinions of the 7 focus areas, and if their ideas might fall under any of those categories.
We also continue engaging in training opportunities and public events related to food sovereignty and community support to strengthen our knowledge of food insecurity, community support, and positive action. We share our new learnings with one another and discuss how to purposefully incorporate them into our work.
Our next step is to compile and start addressing the community's feedback. Working together with Onward Willow, community partners, food organizations, and retailers, we will gradually implement the community's ideas to make positive changes, fill gaps, boost hands-on participation, and improve food access and security.