At 10C we don't wait for change to happen. We take initiative. We support those who inspire us. The scope and scale of our local impact expands with the size and support of the 10C community.
10C is widely recognized as a changemaking organization. The changemakers who are a part of 10C are individuals, groups and partners doing the work, members who are building out our network, and donors and investors who are uplifting possibilities. As a community, we are tackling challenges in areas ranging from education to food access, data and technology transformation to healthcare and regenerative farming. We are nimble, creative, curious, and focused on making a positive impact in our community. We are daring to take a stance, start something new, and support the community. We are small, social start-ups challenging systems and large enterprises disrupting the status quo across Canada.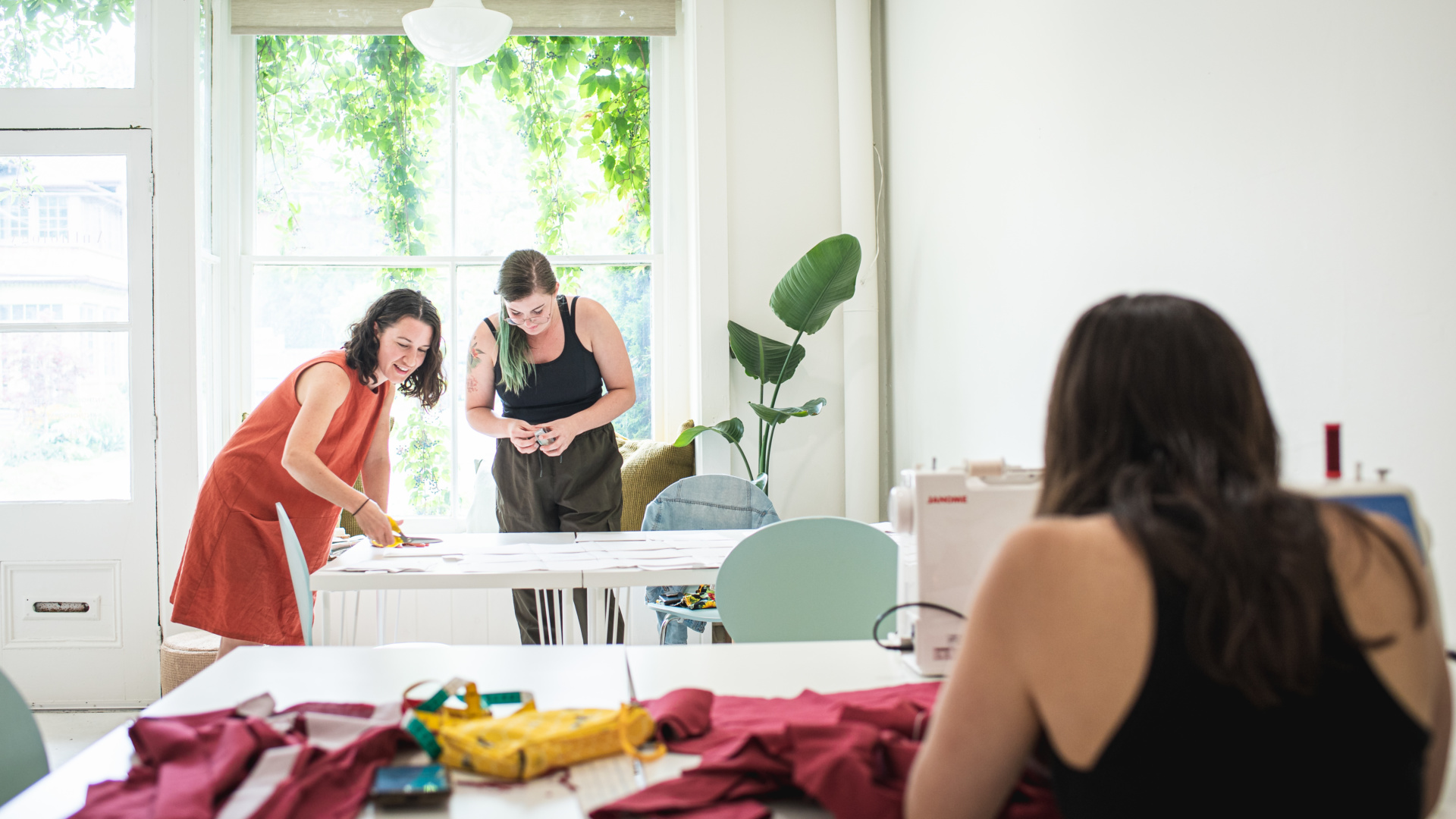 10C continues to play a leadership role in reimagining important Guelph community spaces. We are now years into the transformation and reactivation of the historical Ackers' Furniture building into our main offering at 42 Carden Street, and it is more alive with community than ever!
In 2022, 10C assumed the stewardship of the Guelph Farmers' Market, where we are working to reinvigorate this 200 year old Guelph landmark, while envisioning and creating new spaces to gather and celebrate local food and community connection.
These projects don't happen by accident and they don't happen on their own. They happen with intent and inspiration; with purpose and passion.
Hyper-local groups like 10C are responsible for social and economic renewal projects in cities around our province and country. Our deep rooted understanding and love for our community and its people is the "why" at the beginning of our work, of every project. Like you, changemakers recognize community assets and build from them, they find what works and take it further, they find who cares and get to work!
We have created this opportunity for you to financially contribute to local food resilience, community connection and a strong independent entrepreneurial sector including food, farming and the arts.
You, our 10C Changemakers, are the "how" we get it done.
This year, your contributions support areas such as:
The 10C boost rate program which offers additional rate discounts on space use to grassroots groups and new businesses with operating budgets of less than $25,000.
Guelph Farmers' Market capital upgrades and community engagement programming and activities.
Supporting early stage entrepreneurs and community education in the Nourish Kitchen.
10C infrastructure, including equipment and technology to support member meetings and community events, as well as space upgrades and repair.
We recently established the 10C Change Fund at the Guelph Community Foundation providing donors with the ability to support our changemaking work and receive a charitable tax receipt. Through this partnership, the Foundation manages the fund, while providing tax receipts, giving us the ability to continue our work as a not-for-profit social enterprise.
With a minimum gift of $1,000, both cash or gifts of securities (stocks, bonds or mutual funds) can be made to the 10C Change Fund via cheque, e-transfer or through your financial planner.
All tax receipts will be issued by the Guelph Community Foundation, please contact us at: investment@10carden.ca if you are considering this option.